Accommodations
The New Sanno has 149 luxurious rooms with room rates established on a graduating scale based on rank or grade.
There are 8 types of rooms to choose from depending on the size of your family.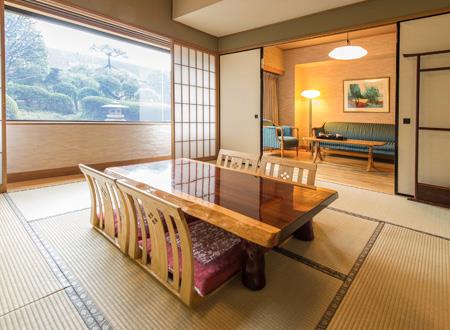 If traditional Japanese accommodations interest you, ask for one of our Japanese suites. Here you can sleep on comfortable, thick mattresses called futons.