Sunrise Bakery Café
1F
Open Daily
Sunday – Thursday 6:30 a.m. – 10:00 p.m.
Friday & Saturday 6:30 a.m. – 11:00 p.m.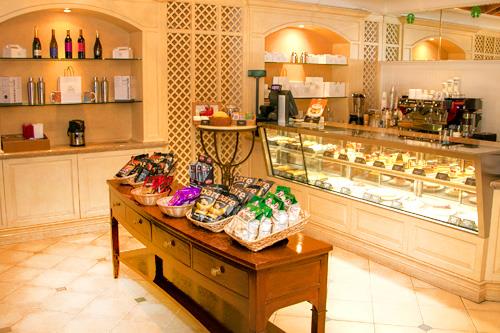 Sunrise Bakery Café, located on the lobby level adjacent to the Emporium restaurant, proudly serves STARBUCKS Coffee, Homemade Bakery, Sweets and Cakes. Sunrise Bakery Café caters to the early morning riser looking for a quick Grab & Go STARBUCKS coffee, or to the sweet tooth, craving for that perfect dessert to Dine In. Selected Tazo teas and specialty coffee are available. We also feature Afternoon Tea and Champagne Service from 2pm – 5pm.
For more information please call Emporium Restaurant
(DSN)229-8063
---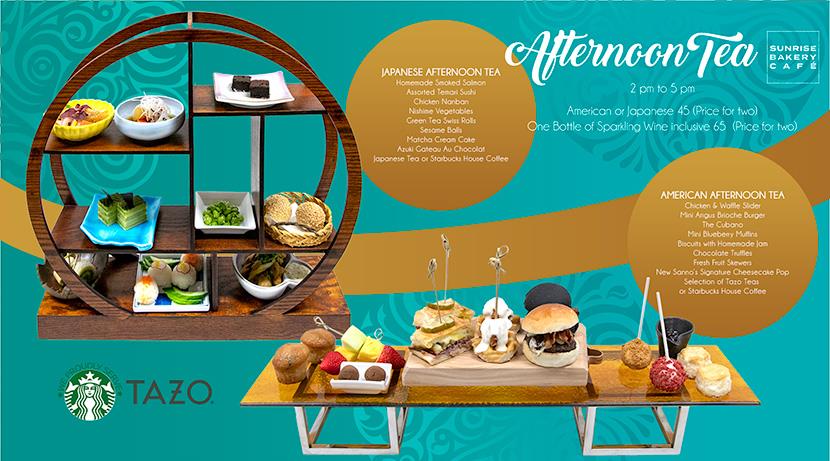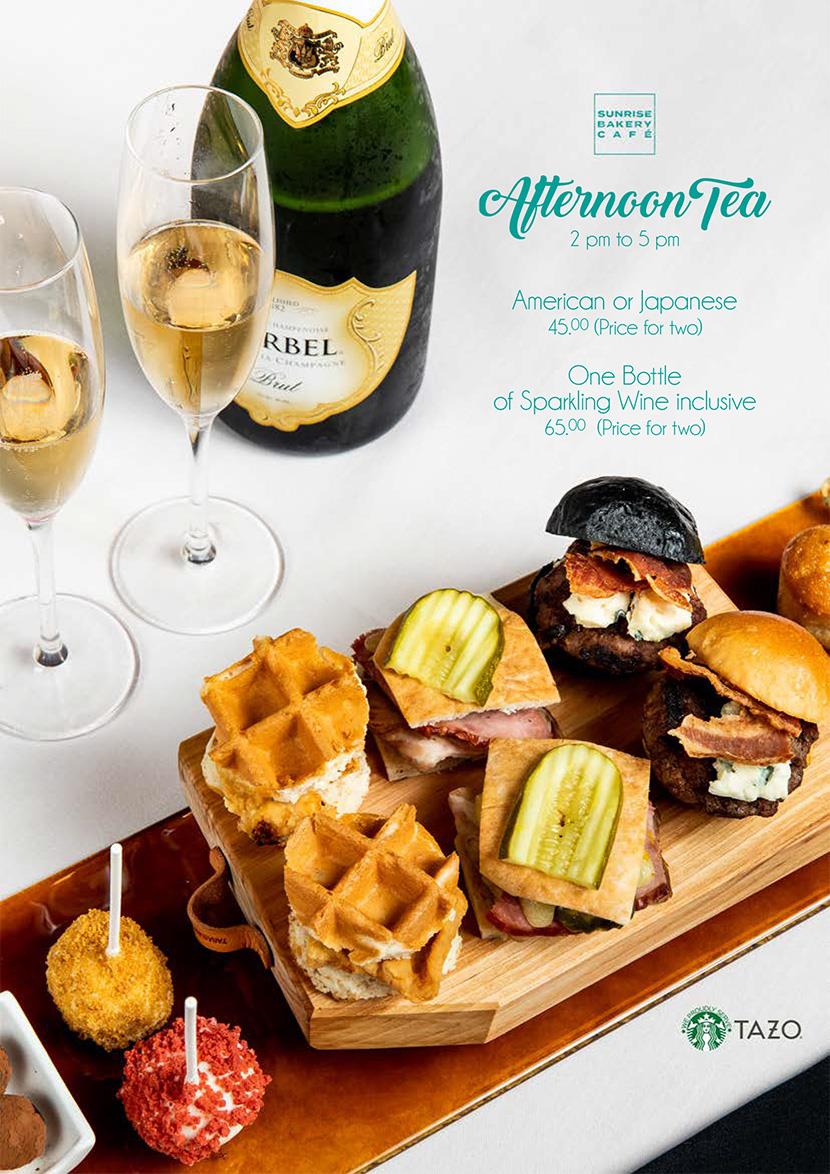 Afternoon Tea
2 pm to 5 pm
One Bottle of Sparkling Wine inclusive 65 (Price for two)
American Afternoon Tea
Chicken & Waffle Slider
Mini Angus Brioche Burger
The Cubano
Mini Blueberry Muffins
Biscuits with Homemade Jam
Chocolate Truffles
Fresh Fruit Skewers
New Sanno's Signature Cheesecake Pop
Selection of Tazo Teas
or Starbucks House Coffee
Japanese Afternoon Tea
Homemade Smoked Salmon
Assorted Temari Sushi
Chicken Nanban
Nishime Vegetables
Green Tea Swiss Rolls
Sesame Balls
Matcha Cream Cake
Azuki Gateau Au Chocolat
Japanese Tea or Starbucks House Coffee
---