Private Dining
We have private rooms for families and friends celebrating any special occasions.
For more information please call
Restaurants & Events Reservations Desk
(DSN)229-8003 or (CML)03-6868-2333
Garden Dining Room
3F
Maximum Capacity
Plated Service : 10
Wellingtons Private Room
1F
Maximum Capacity : 8
Dinner 5:00 pm – 9:30 pm
Closed Sun and Mon
Wellingtons, Located on the Lobby Level, Features American Classic and Contemporary Epicurean Dining for your Elegant and Memorable Experience. Perfect Selection for the Official Gatherings or Birthday/Anniversary Cerebrations and Special Occasions. Children's Menu is Available.
Appealing to Both Its Superb Culinary Selections and First-Class Service Experiences. Classic Tableside Service Enhancing Your Memorable Moment. Exquisitely Selected Steak Menu Options Include Certified Angus Beef, 40 oz Tomahawk, and House Prepared Aged Beef. Exclusively Prepared Wellingtons' Monthly Special Course Dinner Menu Highlights Fresh Ingredients and Each Season to Indulge Your Senses. Private Room for Splendid and Safe Dining, Ideal for Official Occasions or Guest Entertainment. Advance Reservation is Highly recommended.
Wellington Dress Code:
Our fine dining restaurant, Wellingtons, requires appropriate dress for all customers. Wellingtons' does not require a jacket or tie for gentlemen, or formal wear, however, for both men and women, business casual is recommended, smart casual minimum. Dress and appearance must be non-offensive.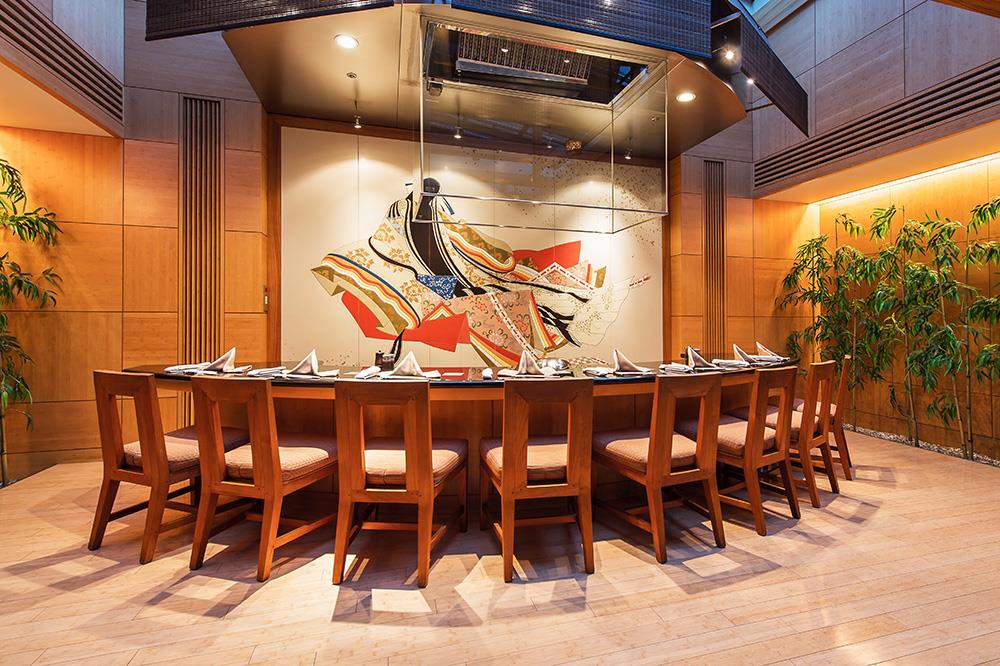 Kikuya Private Room
2F
Maximum Capacity : 8

Dinner 5:00 pm – 9:30 pm
Closed Tues and Wed
Kikuya, Located on the Second Floor Next to Amit Jewelry, is the New Sanno's Hidden Gem. Signature Teppanyaki Restaurant Offering Beautiful Japanese Cultural Experiences through Its Cuisine and Omotenashi Style Services. Enjoy a Front Seat View as our Chefs Skillfully Prepare Fresh Ingredients on a Steel Teppan Grill Table. Kikuya's Beverage Selections are Unique and Hard to Miss.
Teppanyaki Dining
Kikuya Stimulates All Your Five Senses with Their Food, Presentation, and Zen-like Features. Their Attributes Begin with Seasonal Vegetables, Freshest Seafood, Beautifully Marbled Wagyu, and Delicate Desserts, Monthly Special is the Perfect Choice to Fulfil Your Experience. Kikuya's Semi Private Room Available for Safe and Exclusive Dining, Ideal for a Small Group for Official Occasions or Guest Entertainment. Children 5 and Under Should Regrettably be Avoided from The Grill Tables for Safety Reasons.