Fair Winds
1F
Monday – Thursday 3:30 p.m. – 11:00 p.m.
Friday 3:30 p.m. – 1:00 a.m.
Saturday 12:00 p.m. – 1:00 a.m.
Sunday 11:00 a.m. – 10:30 p.m.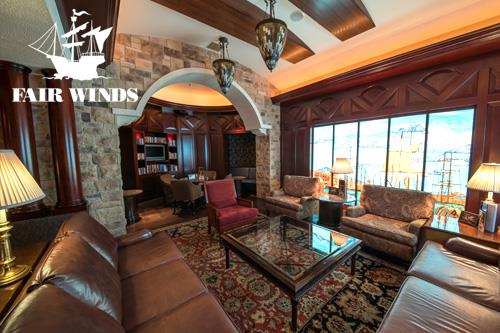 Comfortable seating areas offer the opportunity to entertain small groups, or just relax while watching your favorite sporting event or enjoying the music.
Try our refreshing seasonal cocktail recipes or nestle in with classic offerings of premium spirits. Enjoy your favorite food while you check out our latest selections of the finest scotches, bourbons, rums and craft beers! Sorry, No one under 20 years of age permitted.
For more information please call Food & Beverage Reservation Desk
(DSN)229-7151 or (CML)03-3440-7871 Ext.7151 (events@thenewsanno.com)