Hero's
2F
Open Daily
Sun – Thurs 10:30 am – 11:00 pm
Fri – Sat 10:30 am – 12:00 am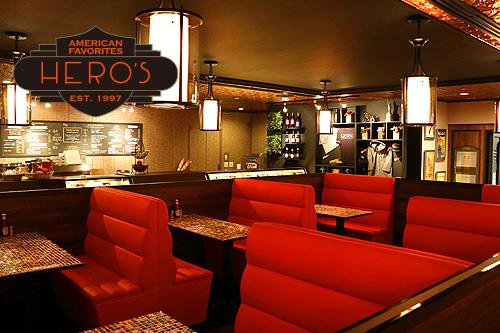 Hero's, Our Fast Casual American Favorites, Opened All Day for Lunch and Dinner, Located on the Second Floor, Offering Classic Burgers, Hot Dogs, Artisan Hearth-Style Pizzas in Ease and Convenience Retro-Comfort Atmosphere.
New Sanno Pizza
800 Degree Oven Produces an Artisan Hearth-style Pizza Experience. Prepared with Handcrafted Fresh Pizza Dough, San Marzano Tomato Sauce from Italy, Low Moisture Italian Mozzarella, Garden Picked Basil, Extra Virgin Olive Oil. Upgrade to Fresh Buffalo Mozzarella for Optimum Flavor and Texture.
Day/Monthly Pool Passes available for purchase at Hero's.
For more information please call Restaurants & Events Reservations Desk
(DSN)229-8003 or (CML)03-6868-2333
---
SEPTEMBER