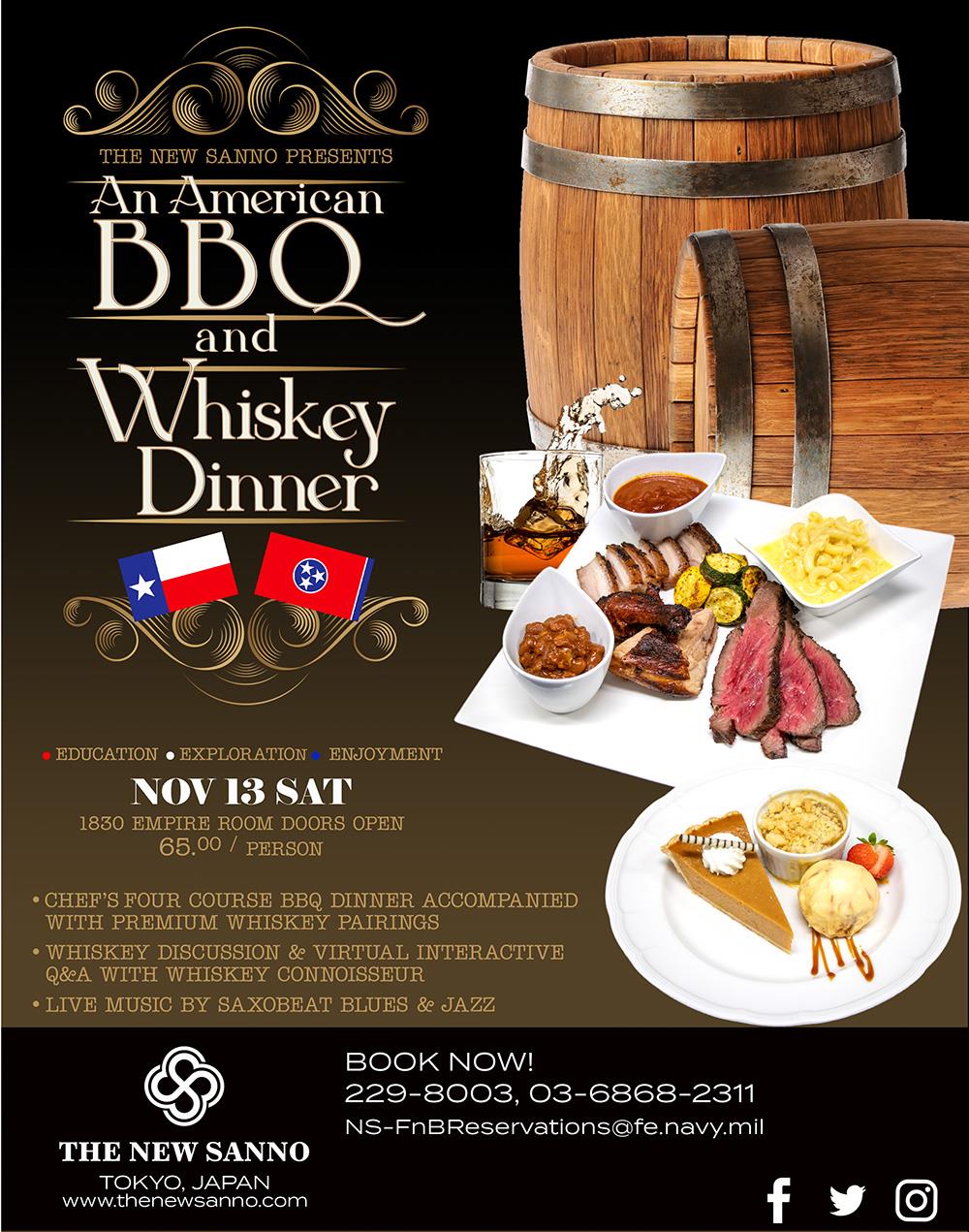 RESERVATION REQUEST FORM
Eligibility
Are you eligible to make a reservation?
Notes
We accept online reservation requests up to 24 hours before the reservation date. If your request is within 24 hours of the reservation date, please call our Restaurants & Events Reservations Desk at (DSN)229-8003 or (CML)03-6868-2333 (from U.S. 1-702-951-8003).
All reservation requests will be confirmed by our F&B Reservation Desk.
---
An American BBQ and Whiskey Dinner 2021