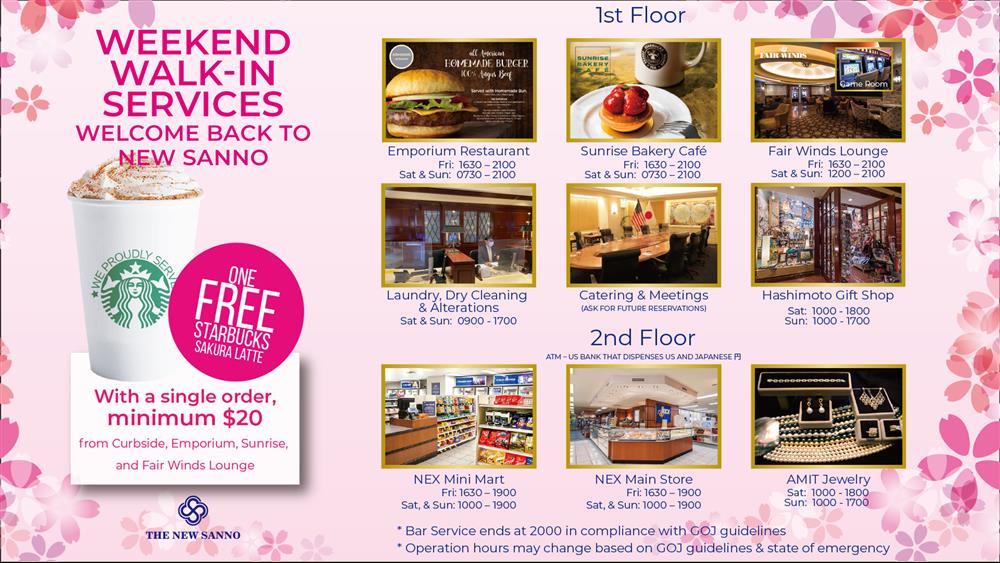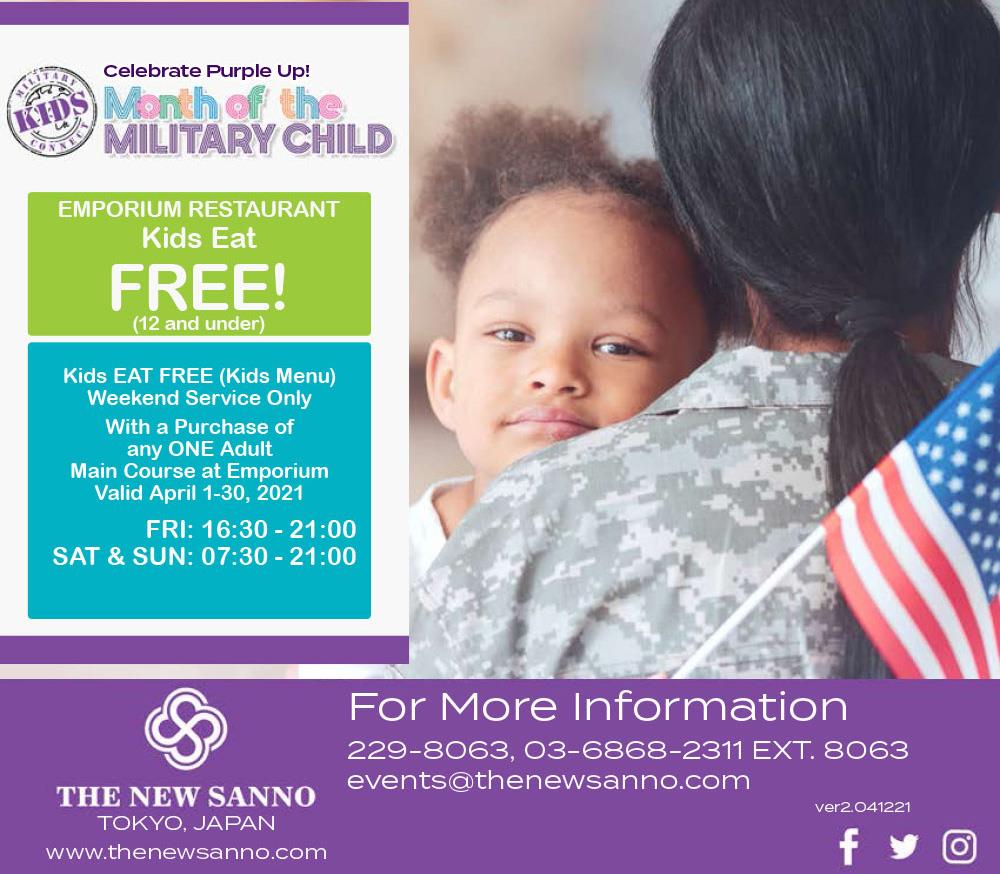 Information

For authorized eligible patrons, authorized to travel to Tokyo, to The New Sanno.
One guest per sponsor authorized.

Fri: 1630 – 2100
Sat & Sun: 0730 – 2100
Bar Service ends at 2000 in compliance with GOJ guidelines.
Operation hours may change based on GOJ guidelines & state of emergency.

Food & Beverage Services
Contactless Dining Menu | Fair Winds Menu

Other Services

Limited parking available, on site construction taking place
Please consider other means of transportation.


Room reservations line is open now to take reservations from 1 May 2021 onward.
Please call our NEW PHONE numbers below for more details.
Room Reservations
Phone: (DSN) 229-8002
(CML from U.S.) 1-702-951-8002
(CML from inside Japan) 03- 6868-2322

8 a.m. – 6 p.m. (Monday – Friday),
8 a.m. – 5 p.m. (Saturday, Sunday & U.S. Holidays)
E-Mail: room_rsv@thenewsanno.com
Toll Free U.S. Number: 1-833-937-1841

Please send your questions regarding the reopening to: mktg@thenewsanno.com
We will frequently update our planned phased re-opening of The New Sanno, so please check back with us on our website and Facebook. We have onsite construction in certain areas of the hotel at this time, so we apologize for any inconveniences during your visit.