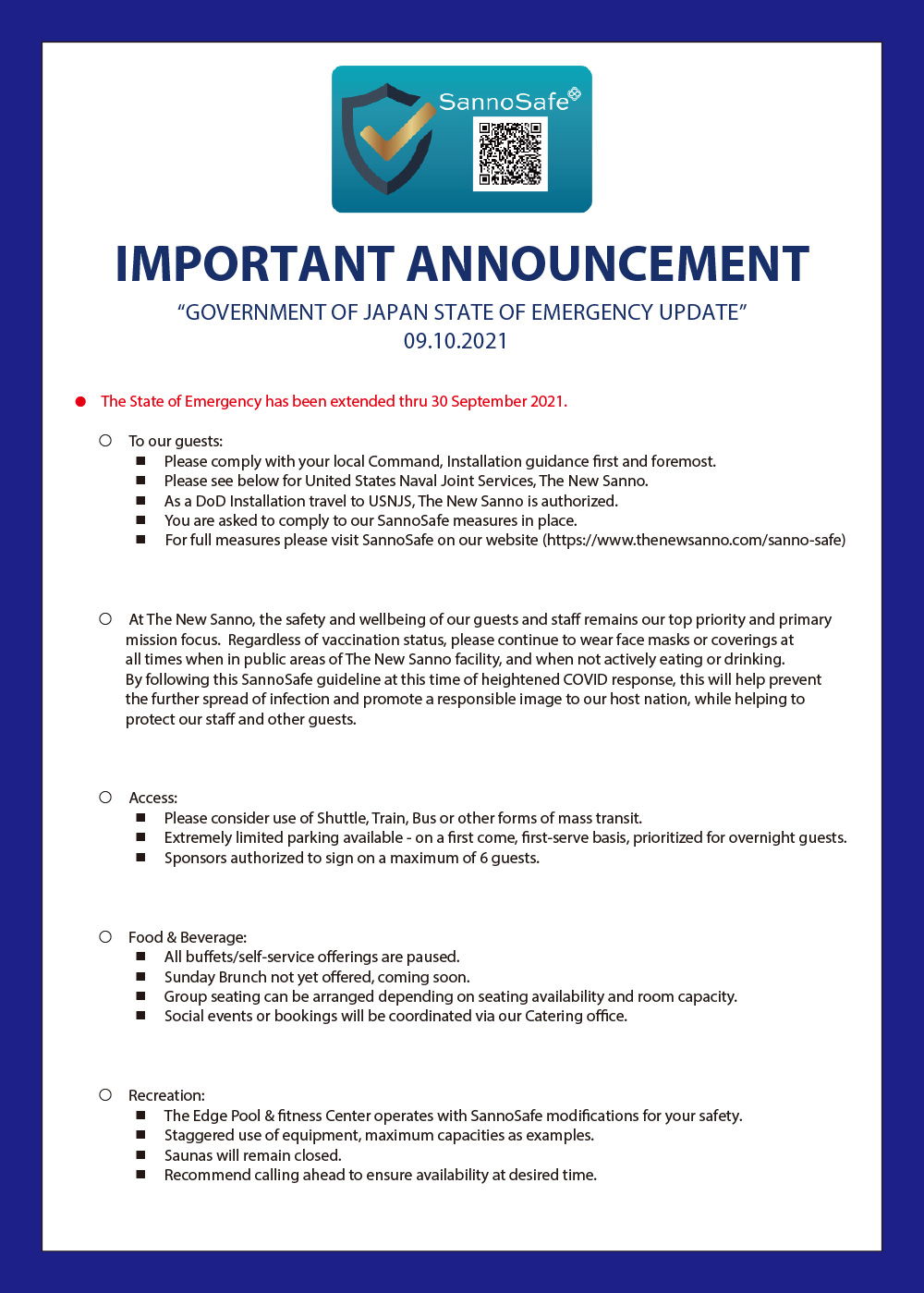 GOJ STATE OF EMERGENCY FAQ'S
---

When will the State of Emergency end?
The State of Emergency is lifted on Thursday, September 30th.
---

How many guests am I allowed to sponsor after SOE is lifted?
Sponsors authorized to sign on a maximum of 6 guests.
---

What are the modifcations to New Sanno operations during the Prevention measures?
All available restaurants will be open.
All buffets/self-service offerings are paused.
Sunday Brunch not yet offered, coming soon.
Group seating can be arranged depend on seat availability and room capacity.
Cashless payments preferred, use of QR codes in place.
---

Is The Egde, pool & fitness center open during the Prevention measures?
Yes, but with restrictions as follows:
The Edge Pool & Fitness Center operates with SannoSafe modifications for your safety.

Staggered use of equipment, maximum capacities as examples.
Saunas will remain closed.

Recommend calling ahead to ensure availability at desired time.
---

Are any rooms available for the 14-18 Day ROM requirement?
Unfortunately, our ROM mission has ended on April 18th. Please kindly make an alternative lodging accommodation on your command base.
---