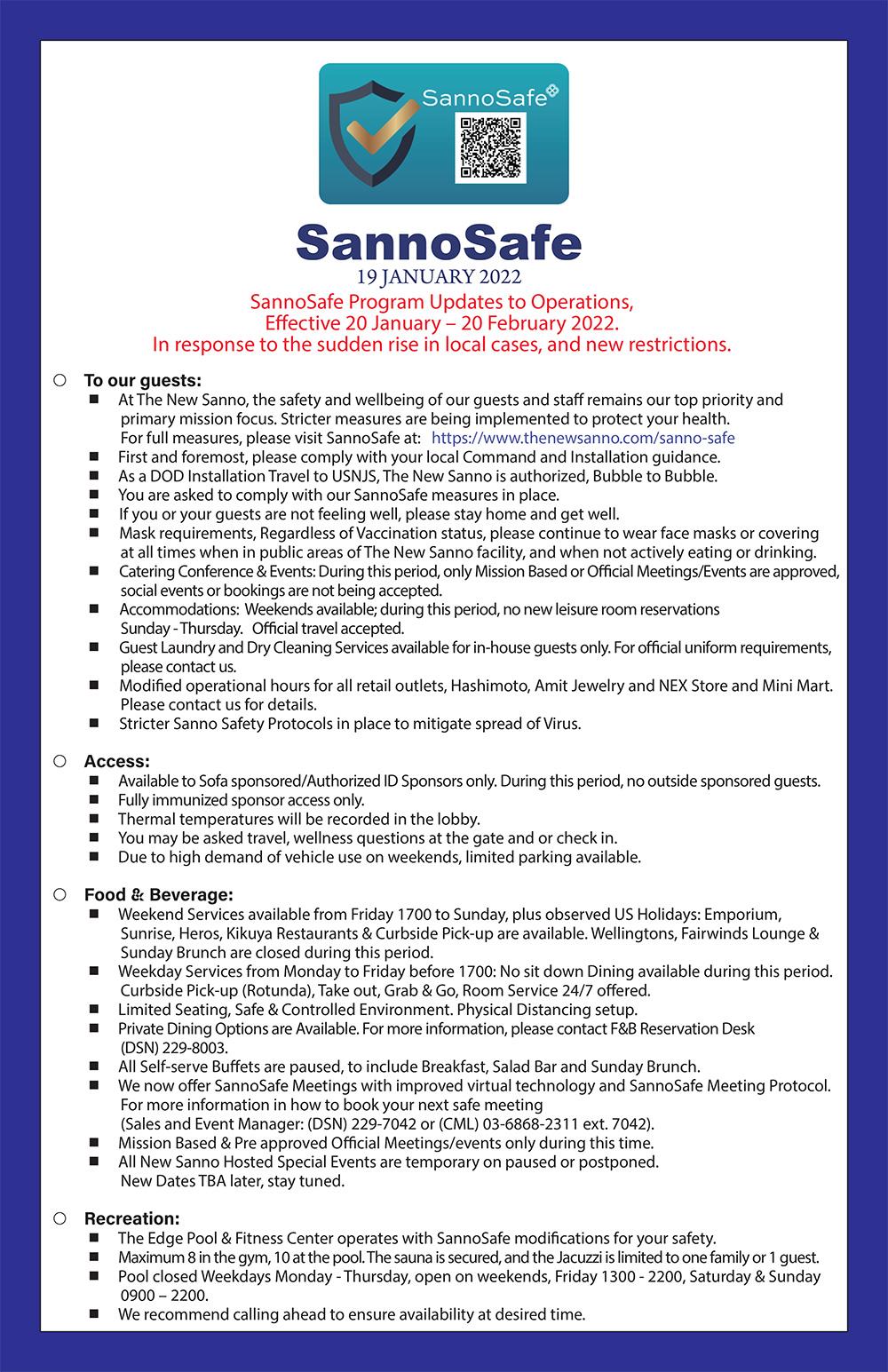 ---
FAQ'S
---

Are any rooms available for the 14-18 Day ROM requirement?
ROM at The New Sanno is available; please review requirements
For vaccinated personnel only (ages 12 and up).
ROM guests will be restricted to within The New Sanno only.
No pets allowed for ROM travelers.
There will be no sponsoring of guests during your ROM stay.
No outside food and beverage allowed to be delivered into hotel.
---